E-Tanah Project

---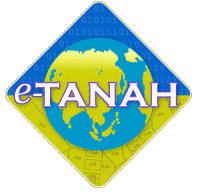 Customer: Kementerian Sumber Asli dan Alam Sekitar (NRE)
Project implemented: 2004 - 2011
Project: e-Tanah
Background
In order to realize the computerization of the entire management functions and land administration in this country, the Ministry of  Natural Resources and Environment  planned to create an integrated computer system known as Land Office Modernization System (LOMS) or e-Tanah.
The study on LOMS was completed in August 2002. The findings were presented to LOMS Committee, Information Technology Technical Committee MAMPU as well as other central agencies, and were accepted as a basis for the project implementation.
The primary objective for creating e-Tanah is to develop an integrated land administration and management system by utilizing computer fully in achieving the government's aspiration to implement Electronic Government in the public service.
With the implementation of the planned e-Tanah, consumers will save times when dealing with land offices. This is in line with the government's aspiration to enhance service delivery and to improve land administration mode at all levels which currently becomes  complaint of all parties.    .
On 14th August 2003. LOMS was included as an agenda in Electronic Government Steering Committee Meeting. LOMS began to be recognized as e-Tanah. The National Land Council meeting on 18th December 2003 was informed about the desire to implement e-Tanah and  conceded as one of the Electronic Government's projects similar to other prime applications which have been implemented by the government, that is, e-procurement project, PMS and HRMIS.
Objective
To improve the delivery of land administration services in Peninsular Malaysia by utilizing ICT integratively.
e-Tanah Core Business
To create a comprehensive system for land offices in order to modernize the entire land transaction activities in an effort to realize Electronic Government implementation in the State of Penang.
Enhancement of work processes, physical and organizational infrastructure and laws to facilitate and strealine the existing work processes.
To develop and expand the function as well as to enhance the existing systems in tandem with Strategic Planning of Information Technology, Director General Lands And Mines Department. These systems will be incorporated to form an integrated land administration and management system.